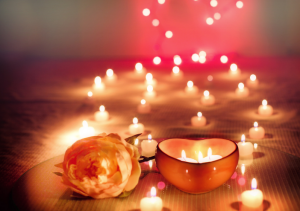 As a psychic medium, it's my privilege helping people reconnect with spirits who most influenced and impacted their lives. As I reflect on recent readings, the word honor resonates with me. As a verb, it means to show great respect. Here is how you can honor the past, present and future.
1.Spirit reaches out and nudges when they want to connect because they have messages for you. Honor the spirit who is encouraging you to receive a message. Make an appointment to receive it. Someone from your past wants to connect in your present.
2.Honor thy Father and Mother, sibling and friend. Loss of parents, or spouses, friends, children and other relatives to the other side all leave their mark on us. Psychic medium readings can offer priceless comfort and encouragement. Those who lost their parents when they were young, say they miss their parents more over the course of their lives. Being able to connect can be a priceless gift honoring your relationship. This gift in the present can have lasting positive effects on the future.
3.Honor your journey. We are all on a journey through this life, with help, hope and inspiration along the way. If you are being nudged to get a reading, allow yourself to connect. Give great respect to your journey. Those who do honor their journeys, find it springs them forward in pleasant and unanticipated ways.
This time of year can be especially meaningful for connecting. Honor or in other words show great respect for this Love from the Past, in the Present and send it to the Future. Embrace this greatest gift you can share this holiday season, individually or as a small group.
Peace and joy,
Jane