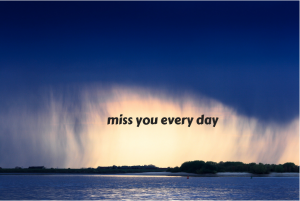 As a psychic medium, I know the joy of connecting someone with their Mom. A rush of love fills me as the energy of Mom, Mum, Mother, Momma, or as some knew their mom, Best Friend, fills the room. Clients tell me they, too, can feel the love energy. I can see a change in my clients as the love permeates their being.
Almost every day, I see a post on Facebook for someone missing their Mom. It's an ache, a wish to connect with her, know again her familiarity, words, laughter, encouragement or get one more hug.
Medium messages strip away time, sickness, sadness, and relive the joy and love she brought to lives. Sessions can even build understanding of difficult times endured together.
The healing experienced in sessions is heartfelt and life-changing. It can bring a better perspective on one's own journey, relationships and where you want to go and how you want to live from this day forward.
I feel blessed to have this ability and be able to share it with you. Many Clients tell me they find they miss their parents more as they age than they did in their early adult lives.
Ease the Ache.  Find out what message awaits you.