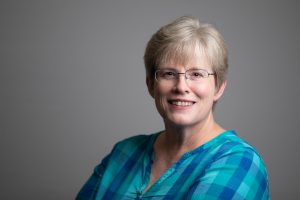 The late Gene Siskel, interviewer and movie critic, asked Oprah Winfrey, "What do you know for sure?"  She couldn't immediately answer.  It took thought and consideration.  Eventually, this question became a monthly column in her magazine.
Saying we know something for sure, reveals who we are and what we believe. When choosing what I know for sure, I expect it will remain true over time. Mediums use their 6th sense to communicate so are considered psychic – although not all psychics communicate with those who pass on. As a medium, I communicate with those who have passed on. When delivering information, evidence is information that verifies what is being reported is true.  I experience my own evidence from the readings I provide as the result of being a psychic medium.  What follows is my evidence or 5 things I know for sure as the result of being a psychic medium:

I know for sure, love lives on.
Psychic medium reading after reading, event after event, spirits come through with information and support to guide us because love lives on. Spirit wants us to find our true purpose and live our best lives.  We can get stuck along the way with grief, feelings of remorse, depression and loss.  We are human, and the experience can be overwhelming in the best of times.  Our loved ones and spirit guides provide evidence of their love and support through a myriad of ways when we are open to experiencing this evidence. We may be seeing their favorite things or hearing their favorite songs, or seeing an advertisement for somewhere special you traveled together.  Communication is the most direct way you know your loved one lives on, whether they communicate with you or through a medium.
I know for sure, we are not alone on this journey.
Spirit dads, moms, grandmas, grandpas, friends, sons, daughters and beloved dogs have let me know they were there on earth and provide support now from the other side. At readings, I have seen family members in spirit gathered to support the person in for the reading.
I know for sure, I witness healing daily.
Last week in 3 separate readings, three different spirits, who were actively alcoholic on earth, came through with messages for the living. Each message was different. Their departures from life as we know it ranged from 1 week to 25 years ago.   Each spirit provided evidence for the recipient with facts from their life. It was powerful, and each recipient was grateful for the message and its healing impact.
I know for sure, spirit decides who will come through with what messages.

I encourage clients to invite spirits they would most like to hear from and yet, spirit decides who will bring forward which messages.  Sometimes the spirit who shows is exactly who the client most wanted to hear from and sometimes it is someone the client had not thought about in a very long time because the person had died so long ago. Watching time fall away as the message brings them right back together and makes the relationship whole again, shows clients love lives on. The wisdom in choosing the messages and messengers for the highest benefit for all involved continues to be greater than the knowledge at hand for those in the room.
I know for sure, I continue to learn from both worlds.
I love my clients on both sides of the veil.  They show up to connect and as I share the messages, they follow with sharing their favorite memories and the spirits what they know and have learned.
I continue to make daily connection with spirit, write and strengthen my channel.  Like any skill or muscle, it continues to grow.  Spirits encourage, teach and help me know I am on the right path.  It is a path which allows others to gain insights for healing. Thank you to all of you who have shared your journey with me.
Blessings to all on our journeys,
Jane